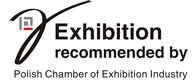 Entrance rules
Dates and opening hours
21nd–22rd of February 2019 – press days/days for professionalist
23th of February 2019 – days for professionalist/hobbyists/public
Opening Hours
| | |
| --- | --- |
| FAIR OPENING HOURS | TICKET OFFICE OPENING HOURS |
| 21nd of February 2019 9.00 – 17.00 | 8.30 – 16.00 |
| 22rd of February 2019 9.00–17.00 | 8:30–16:00 |
| 23th of February 2019 9.00–16.00 | 8:30–15:00 |
TICKETS FOR PROFESSIONALIST FROM 21TH TO 22TH OF FEBRUARY 2019

 

THE LOWEST PRICE!

 

Tickets bought at www.bilety.mtp.pl after registration*

Ticket with car entrance (for professionalist)*

Tickets bought at www.bilety.mtp.pl after registration

Ticket bought at the ticket office after registration

(for professionalist from the horticulutural branch)*

Ticket without registration

(for private person with any economic activity)

Discount ticket for students and stuident's organized groups – only for 22 th -23th of FEBRUARY

 

Single ticket

20 PLN

40 PLN

30 PLN

120 PLN

15 PLN

Multiple-entry ticket

35 PLN

-

45 PLN

-

-

Ticket/Invitation registration at the ticked office

10 PLN

TICKETS FOR PUBLIC VISITORS AT 23TH OF FEBRUARY 2019

 

Normal ticket

Discount ticket for students and organized groups – only for 24th of February

 

THE LOWEST PRICE – discount ticket

 

Familiar ticket

(at least 3 familiar people)

THE LOWEST PRICE – discount ticket

 

With Big Family Card

Single ticket

25 PLN

15 PLN

12 PLN

5 PLN
Online sales coming soon!
*People associated with the gardening and horticultural industry are entitled for registration. They include in particular: nursery and horticultural farms, garden centres, florists, plant growers, gardening tools and furniture, machinery and appliances for gardening, measuring systems, greenhouses and fill tunnels, auxialary materials, ponds, watering systems etc.
Entrance gate, ul. Śniadeckich – Google maps
Car park fees within fair premises:
30 PLN – single entry card
55 PLN – multiply card for days I and II
Available for purchase at the entrance gate.
Attention! The price only pertains to the entry card and does not include prices of entrance documents for people in the car.  Entrance tickets without registration can be purchased directly at an entrance gate together with an entry card and tickets after registration should be previously purchased at a ticket booth.
MTP car park at ul. Matejki:
MTP car park at ul. Matejki – Google Maps
In case of shortage of places within fair premises, we offer a 24h guarded car park with 850 places within a distance of 350m from the exhibition area. The car park serves both cars and buses. It is accessible through the gate at ul. Matejki.
MTP car park prices, ul. Matejki :
2 PLN / h for bikes and track vehicle
4 PLN / h for cars
8 PLN / h for cars with caravan
8 PLN / h for lorries up to 6m and buses
12 PLN / h for large-size vehicles
AT THE SAME TIME
WIFI
During the fair WIFI accessis free of charge
VAT invoices for tickets
VAT invoices for tickets bought in a ticket booth  can be collected in invoice issuing points in entrance halls, within fair opening times, on the basis of a payment receipt.
VAT invoice for electronic tickets
VAT invoice for an electronic ticket can be generated via www.bilety.mtp.pl directly after printing the ticket. The invoice will also be available at your account in the order history tab.
LOCALISATION
Poznań International Fair Ltd.
Głogowska 14 Street Poznań 60-734
ENTRENCE
Eastern Entrance  – Głogowska Street
Northern Entrance – Bukowska Street
Western Entrance – entrance close to gate nr 7
EXPOSITION
PAVILLIONS: 8, 8A, 7, 7A, 6, 5, 5A
ANY QUESTIONS?
TICKETS PRICES, OPENING HOURS, ENTRANCES FOR THE FAIR, CAR PARKING, HOW TO ACTIVATE AND REGISTER AN INVITATION, MTP24.PL SERVICES
(61) 869 2000
EXHIBITORS CATALOGUE, EXHIBITORS/PRESENTED PRODUCTS DURING GARDENIA FAIR
(61) 869 2537, (61) 869 2529
PRESS CONTACT
(61) 869 2669