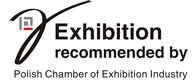 Congress of Horticultural Industry Leaders version 2.0
You are cordially invited to the Kingdom of Sales at the second edition of the Congress of Horticultural Industry Leaders. If you want to get some sales knowledge you will have an opportunity to meet practitioners in the field of effective customer service, increasing the shopping cart value and effective product rotation.
All of it this to make sure that you achieve the highest profits possible, not only at your shop. − Reassured by the success of the first edition of the project we had no doubt that we will continue it − says Ilona Lukaszewicz-Rosiak, coordinator of the Congress of Horticultural Industry Leaders. − However, we have decided to focus on what matters most, that is sales. This time we will not discuss the issue of promotion or investment in marketing. On the contrary, we will fully focus on profitable business − she said.
Content-rich program
We already know that the meeting will take place on 23 February 2018, so on the second day of the Gardenia Fair. It will last from 14:00 until 18:00, which, as emphasized by the organizers, is the optimal solution. − With this schedule, members of Congress and at the same time visitors to the Gardenia Fair, can focus on both events with varying degrees − says Jakub Patelka, Director of the Gardenia Fair. − This optimization has been positively received by the participants in the last year, so the formula will not change − he adds.
The speakers there will include Michał Paradowski of 4results who will talk about attracting new customers in the horticultural industry. The invitation was also accepted by Grzegorz Furtak of PricingLab that specializes in topics related to margin levels, pricing thresholds, setting of the price relative to the quality of the product. You will be also enchanted by Marek Borowiński known as Shop Doctor for whom merchandising combined with neuromarketing has no secrets. Paweł Bronikowski and his Social Selling, or sales in the social networking media, also promises to be interesting. Robert Radkiewicz, who managed to build a number of garden centers, will share his knowledge of the organization of commercial space.