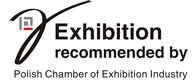 Results matter in the horticultural industry!
The new gardening season, which will be inaugurated at the GARDENIA International Garden and Landscape Architecture Fair, is approaching. The twelfth edition of the event will be held in Poznań on 22-24 February 2018. The time spent during the GARDENIA Fair will help you increase awareness among visitors and build a strong relationship with the customer.
Technological innovations in the GARDEN sector, rich exhibition of products, machines, gardening tools and services, new solutions for the arrangement of greenery, specialist sales knowledge, meetings with personalities from the horticultural industry, advice on how to work effectively within garden shops and garden centers, proven tools for trade − these are the highlights of another edition of the GARDENIA Fair which will take place at MTP fairgrounds being the biggest trade fair and conference center in Central and Eastern Europe.
Increased number of halls at GARDENIA FAIR
The core of the exhibition at GARDENIA Fair will once again be trees and shrubs, potted and bedding plants, flower bulbs, peats and substrates. Visitors can also expect a varied exhibition of tools, gardening equipment and accessories for irrigation. On MTP fairgrounds you will also have an opportunity to find the elements of small garden architecture. The main part of the exhibition will be located in Halls 3, 3A, 4, 5, and for the first time in the history of the Fair − in Hall 6 with an area of 7,500 m2. Hall 5A will feature decorative and floristic items – he adds. The whole exhibition will be complemented by sports and recreation areas. In this place it should be emphasized that more than 400 companies have already confirmed participation in the fair. They include leading manufacturers and distributors in the market, but also local suppliers.